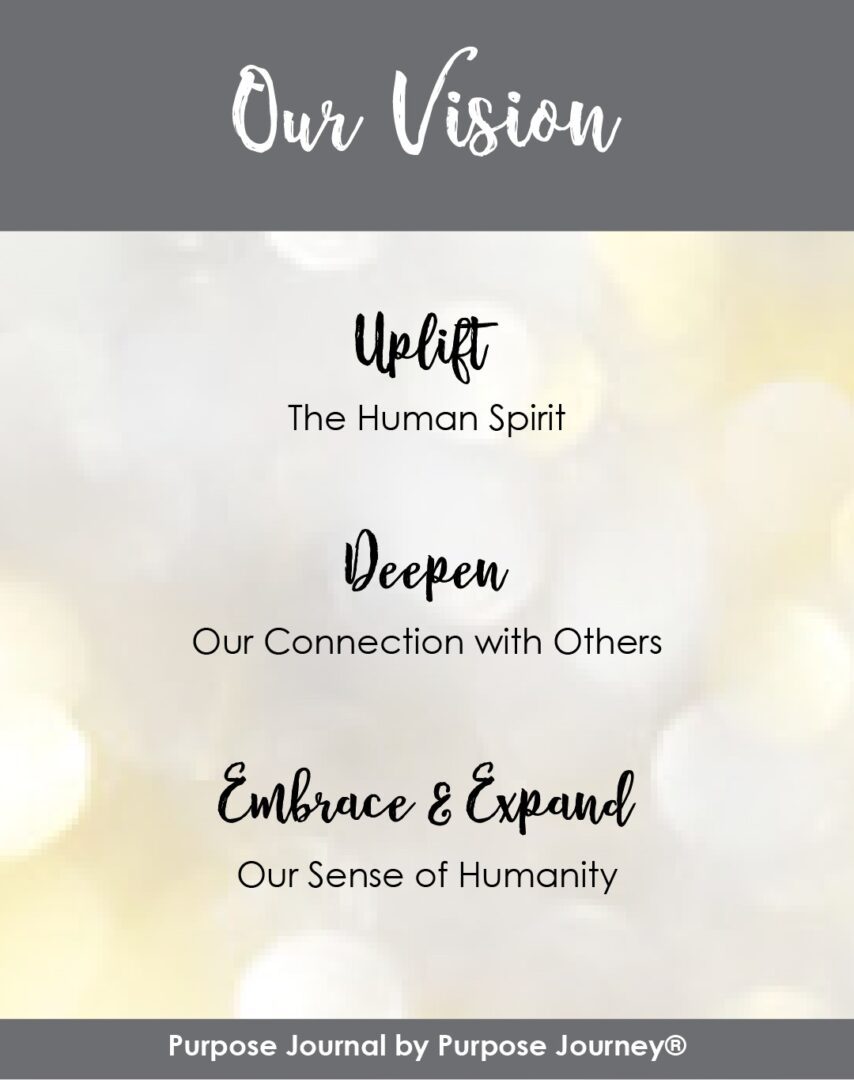 Uplift Your  Spirit: The "Self" Pillar. Each of us has the opportunity to be responsible for our own well-being, our own capacity to flourish. The Purpose Journal community provides practical resources and support to help you discover and optimize your strengths, values and purpose to be and do your best, while experiencing fulfilment. This journey involves cultivating and sustaining deep self-awareness, self-acceptance and self-inspired commitment that influence all of our perceptions and actions.
Deepen Our Connections: The "Others" Pillar. As we deepen our connection with our Self, we are better poised to deepen our connection with others. We commit to fostering authentic relationships grounded in understanding, empathy and mutual care and responsibility. This dance within ourselves and with others is an ongoing manifestation of growth, as well as an expression of our personal vision and the one we have for the world. It requires patience, love, and a lot of creativity and cooperation.
Embrace Humanity: The "World" Pillar.  Activating our purpose for the benefit of others is about the most fulfilling thing we can do.  And, it's an interesting phenomenon – the more we contribute our gifts in meaningful ways, the more our individual Spirit thrives. It's a virtuous cycle – an interdependent cycle that helps us realize our Oneness and where we get to see the fruit of our commitment to be the change in the world.