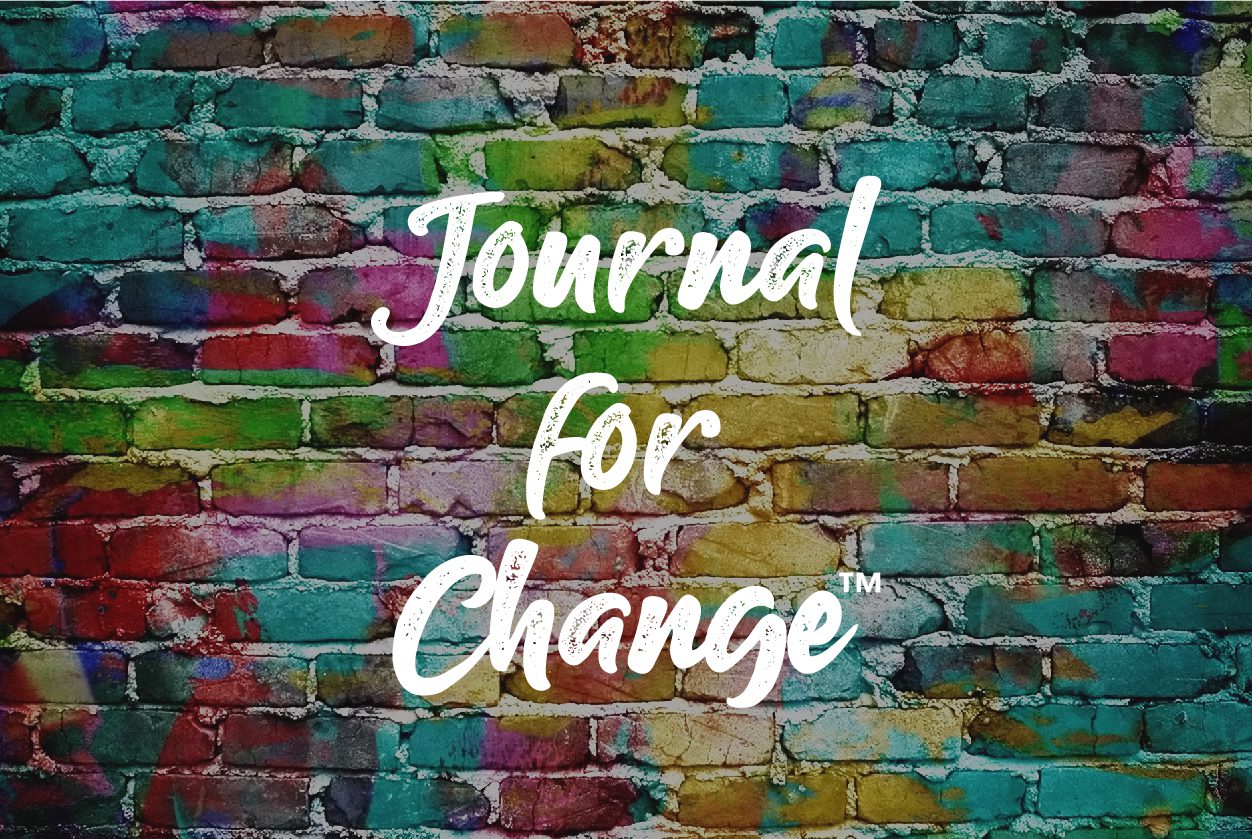 Featured Project: Shelter for Abused
Women and Children - Naples, Florida
We had so much fun dropping off 120 journal gifts to the Shelter for Abused Women and Children in Naples, Florida for Valentine's Day! Each and every resident of the two shelter facilities and the transitional living homes received our "Love YOU" journal to remind them of their value, worth and lovability.
The gift also included a battery-operated candle with a "Shine Your Light" card, a Purpose Journal pen, and journal prompts to encourage the cultivation of self-love. We are also faciltating a virtual workshop sharing the benefits and principles of a regular journaling practice, using "self-love" as our theme. I want to thank Shena and Karen - two of the amazing leaders at the Shelter - for their partnership on this Journal for Change™ Initiative!  ~ Lisa
Know of an organization or group that would benefit from the gift of journaling? Share their story with us by connecting here.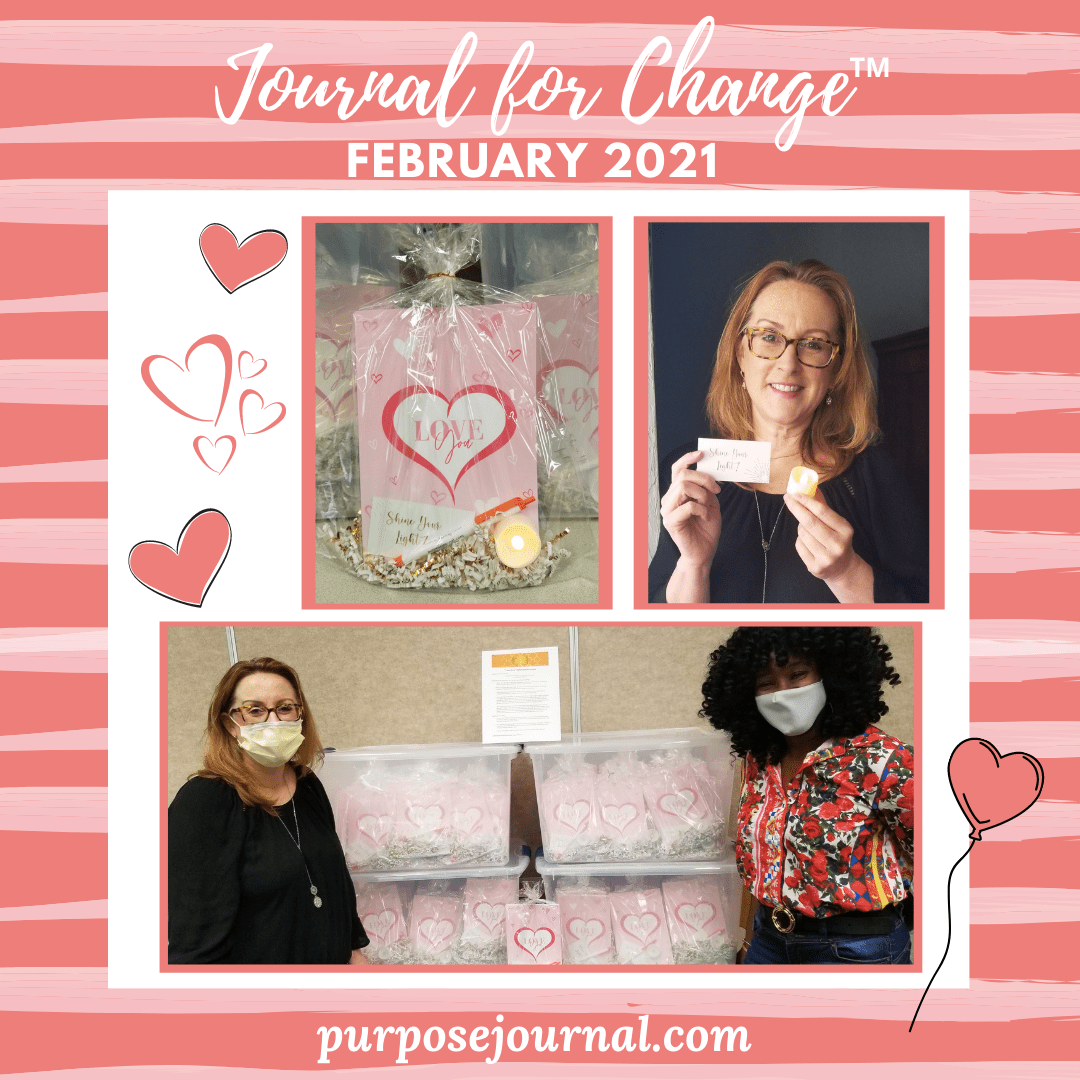 Several of our journals are part of our Journal for Change™ series - journals that make difference! For each journal sold in this special series, we donate $1 to a meaningful cause. This is just one of the many ways Purpose Journal by Purpose Journey® and our collective community – YOU – create positive change.
       The Replenished by Nature Journal         benefits environmental and conservation causes locally and globally.
The Love You Journal benefits
organizations that foster the well-being and success of girls and young women.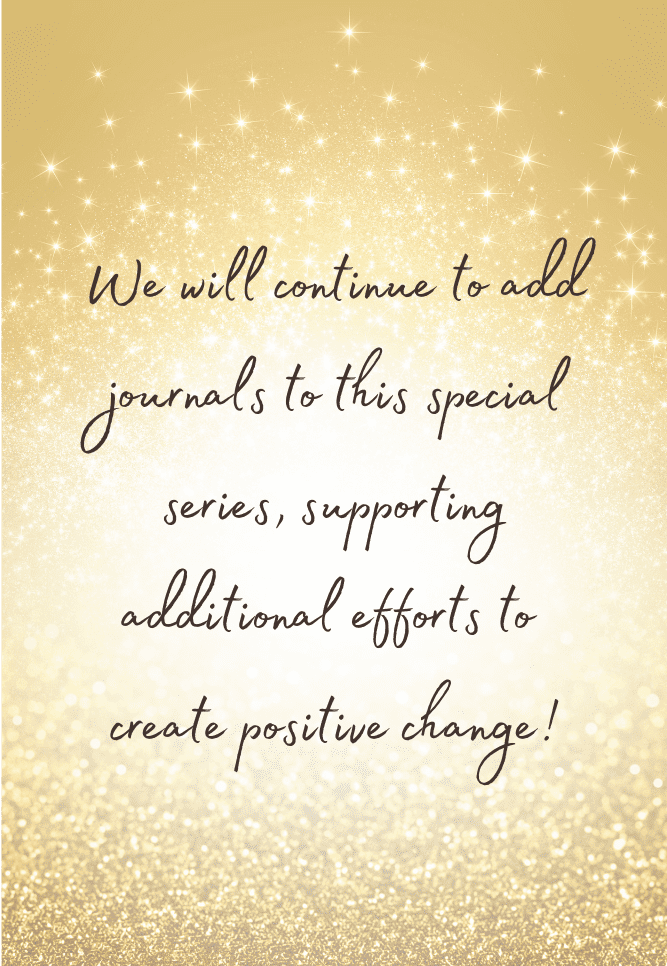 Our community will offer some exciting group journaling experiences and other activities to foster understanding and positive change around some of the complex challenges of our time. As we create more peace and meaning in our own lives, many will feel drawn to contribute even more to positive transformation outwardly – in our circles, communities and the world. We look forward to building a very intentional community with you that helps individuals activate their values, gifts and sense of purpose and meaning in ever more fulfilling ways.
In the meantime, here is a Journal For Change™ practice you can engage in on your own or with people in your inner circle:
Choose an issue that feels particularly concerning to you and briefly notice what it is about the situation or condition that requires transformation.
Close your eyes and imagine that situation being transformed into a more ideal state. 
When you're ready, write down your new vision of that situation. Try to capture what you saw and felt in your visualization.
Next, use the list-making technique to jot down five potential things you could do to support or cultivate that change
During the next week, take action on at least one of your ideas.
Go back to your journal on a regular basis, make additional commitments for inspired action, and continue logging entries about your efforts.
You can use this practice to stay focused on ongoing positive action toward that same area of interest and/or apply it to other issues that touch your heart. This is a particularly productive practice to respond to feelings such as anxiety, anger or hopelessness that can so often be triggered by the news or experiences that hit closer to home.